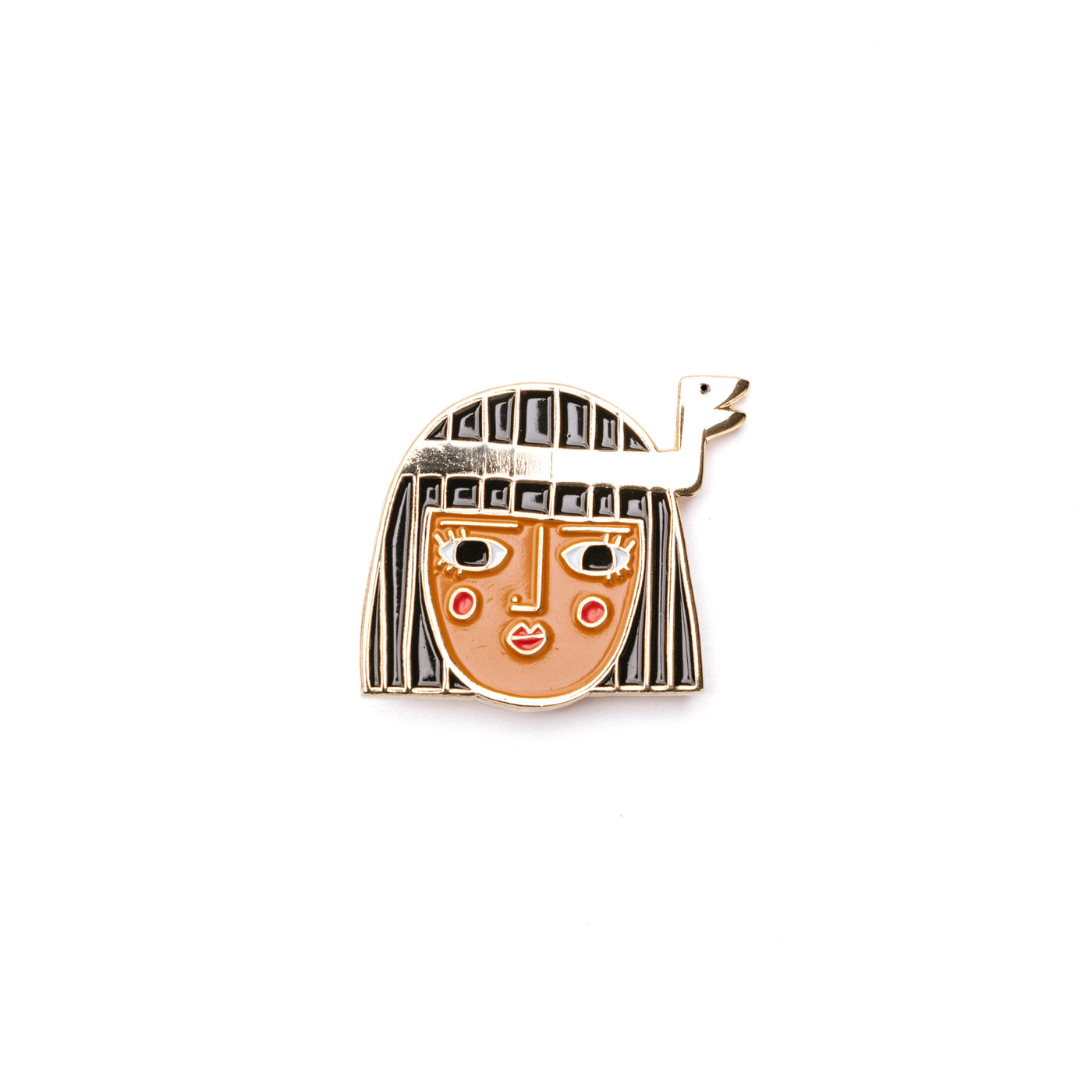 CLEOPATRA - Enamel Pin
$11.99 USD
Cleopatra was the last queen of ancient Egypt. She used her wit, sexuality and charisma to control and maintain power over what she saw as rightfully hers.
She convinced her lovers to help overthrow and murder those she felt stood in her way (even if they were her siblings!).
She fought for what she believed and refused to accept domination.
This is what ultimately lead to her end, rather than accept defeat and live under Octavian's (Augustus) rule, Cleopatra chose to kill herself by having a poisonous snake bite her.
A bit dark? Yes, but bad-ass nonetheless.
 1.25" Gold + Full Color  Enamel Pin, limited edition.
Pin back is a short stick-pin with secure metal clasp.